Reading Time:
4
minutes
It's the question every college or university serious about using analytics to help students succeed asks itself: what does student success look like?
The University of Kentucky, recognizing that the school's success depends on the success of its students, launched the Smart Campus Initiative this fall, giving every first-year student an iPad Air, Apple Keyboard, and Apple Pencil. The hope is that providing the necessary technology to create a level playing field will help all students succeed.
Giving students access to technology is one thing. What the data can tell a school about how to use that technology to its fullest potential to help students succeed is another. Here are a few examples of how schools are using data to find ways to help students succeed.
Part of a larger strategy at Kentucky
The Smart Campus Initiative at UK is more than just providing Apple products to its students. The collaboration the school hopes will happen by connecting students through their devices is part of a larger effort to encourage collaboration campus-wide. The school is creating an 'innovation alley' as a central location for its digital efforts that is expected to open sometime next year.
Finding success with predictive analytics
While the University of Kentucky is hoping to see positive results from its changes, there are other schools who have already looked at data and made successful changes. The University of South Florida's Student Success Task Force was instituted in 2009 and was able to raise six-year graduation rates over time, but the school was still short of Florida's benchmark to measure excellence in student success.
The school began using predictive analytics to identify students at the highest risk of dropping out. The school uses the data from its student information system and its learning management system to look at past student behavior and make predictions. There are hundreds of variables involved, such as, for example, how often a student is logging into the system. If a student is logging in once a week while the average student is logging in once a day, that student is identified as potentially at-risk. The school has case management systems in place to intervene when necessary. The school has not only further increased its six-year graduation rate, but it has established its highest first-year retention rate ever.
Visualizing academic risk
Marist College has been a leader in academic analytics ever since receiving a grant funded by the Bill and Melinda Gates Foundation in 2011. The school has years of research about what can impact student success. One of the school's latest efforts to use that information to help students is a dashboard for faculty offering a view of students' academic risk. Some professors have used the tool simply as a way of assessing class participation, while others are using it to its full potential, where they can view a student's activity, e-mail the student with concerns, and send the students resources that are available for help.
The school sees the dashboard as successful, pointing to a study it conducted last spring that shows any intervention—even small ones—impacts a student's final grade. And the work doesn't benefit only Marist. Because the Gates Foundation grant required the learning analytics work to be open source, it is available to others, and Marist has collaborated with other schools and universities.
The collaboration might be a difference-maker in higher education. Just as the University of Kentucky understands its success depends on the success of its students, other schools' successes might also depend on the success of those students. Because while what a successful student looks like might differ from school to school, the tools schools use to analyze the data that dictates that success aren't that different. And sharing how to use those tools the right way can lead to everyone's success.
Related articles: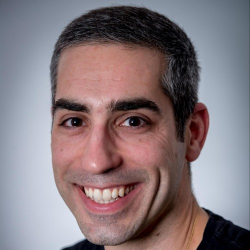 Latest posts by John Sucich
(see all)