Reading Time:
5
minutes
Congratulations to the class of 2019! That's congratulations for the completion of all the hard work that earned a diploma, and also congratulations on some very good timing. The class of 2019 is entering the best job market in nearly 50 years.
As with any graduating class, though, there will be competition for the best jobs, and the skills that might determine who employers pick might not be what you think. Despite the appeal of data analysts – one of the college majors drawing the most attention from both students and employers – it isn't just about the data. Which is not to say there isn't plenty of data to look into about this year's graduating class. Let's dive into it a little more and explore the job prospects for the Class of 2019.
Numbers are in the Class of 2019's favor
Unemployment is at its lowest level in 49 years, as written about recently in the Wall Street Journal. Research shows that students who graduate when there's a strong labor market will earn more in their working life than those who graduate while the country is in a recession. Relatedly, when a recession does hit, people without college degrees are at greater risk of unemployment.
Jobs in the technology sector are plentiful, and are only expected to become more so. Another article in the Wall Street Journal references Bureau of Labor Statistics data that shows the top three highest-paid, fastest growing jobs in the country that require a degree are:
Information security analysts
Operations research
Software developers
Employers are also finding that they can look beyond tier-one schools to fill those jobs, as research shows that tier-two and tier-three schools graduate 75% of the students who perform in the top 10% in terms of data science and analytics.
Of course, just because the jobs are available doesn't mean they'll go to new graduates. According to a new report from the National Association of Colleges and Employers (NACE), in the fall, a little more than 40% of the college seniors who were interviewed got job offers. That's a drop of more than 5% from 2017 graduates who had been offered jobs the previous autumn. In many cases, college graduates have the necessary skills for the jobs…but many employers are looking for more than just the technical skills.
An employer's perspective
The NACE survey does show that employers plan to hire about 11% more graduates from the class of 2019 than they did from the class of 2018. This is the first time in almost a decade that hiring projections are in the double digits. But employers are looking to hire a very specific type of person.
The WSJ reports that 82% of hiring and human resources managers ranked communication skills as the top skill they're looking for in new graduates, followed by problem-solving skills and the ability to work with a team. This reflects a trend in colleges and universities to teach those skills in an effort to prepare students to be well-rounded when they enter the workforce.
Entry level jobs aren't what they used to be, either. The problem-solving skills aren't just a characteristic that employers are hoping graduates have – they're skills that could be put to use right away. Instead of doing entry-level tasks like data entry that have now been either outsourced or automated, new entrants to the workforce could be called upon to make significant contributions more immediately than those from previous graduating classes.
Students want to make a difference
The Class of 2019 seems to be ready for the challenges ahead. The NACE survey referenced above also showed that fewer students accepted the jobs they were offered in the fall. Part of that could be the hope that something better would come along in the spring. But according to a new survey of more than 20,000 students by research firm College Pulse, almost 70% of college students aspire to jobs that have a positive impact on society. Another survey, this one by Indeed, shows that college graduates are more interested in jobs in the arts and social services than, for example, finance jobs. This suggests that there are factors other than salary that graduates are taking into consideration when they enter the workforce.
For colleges and universities, of course, there's only so much time to celebrate the Class of 2019 before it's time to focus on the Class of 2020 and beyond. Some schools emphasize career exploration as early as the student onboarding process, to increase students' chances of graduating on time and finding a job in their desired profession. Not every graduating class can enter such a robust job market…but every school can take steps to make sure it is setting its students up for success on the path to graduation.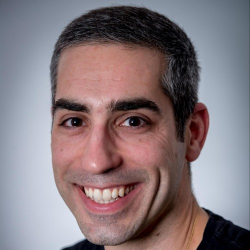 Latest posts by John Sucich
(see all)