Reading Time:
4
minutes
The role of data and analytics in higher education is increasing all the time. From work in the classroom to uses by administration, there are a plethora of ways that data can have an impact on a college or university.
A lot of attention has been paid to the ways data can be used to improve admission rates and student retention, since those numbers have been a concern for institutions in recent years. Just as important, though, is the retention of the people instructing those students. Here's a look at some of the ways schools can use data to help with teacher retention.
Admissions data
Colleges and universities have leveraged all kinds of data in order to make sure they remain attractive to students. Many universities have crunched the numbers around the topics students want to study, looking at data based on students that were admitted to their university but chose to enroll elsewhere.
For students that are admitted, data can help make sure those students find success and are happy on campus. Schools can gather information on whether a student is participating in activities on campus or whether they need support in certain areas and intervene if necessary when it comes to student retention.
Rewarding faculty
Colleges and universities are beginning to realize that they need to take similar steps to retain employees. Trends indicate that higher ed will continue to see the kind of fluctuations in its workforce that began during the pandemic. A recent survey by the College and University Professional Association for Human Resources (CUPA-HR) shows that more than half of the respondents were at least somewhat likely to look for a new job in the coming year. The organization surveyed 4,782 employees across 529 institutions. Voluntary turnover has increased in each year CUPA-HR has conducted its survey.
Schools have acknowledged there is a problem, and they are using data to try to address it. In many cases they have already looked at data involving salaries, using analytics for budgeting and to make better financial decisions as an institution. Some schools have taken that a step further, though, using analytics more specifically to zero in on what a fair salary should be for employees across the board.
For teachers, some schools use analytics to make data-driven award nominations. In the same way that data can be used to identify students that may be struggling, schools can use the data to identify faculty who are excelling. They can then make sure those members of the faculty receive recognition for their work. Not being recognized is one of the issues many people bring up when they are asked about a low job satisfaction score.
What's best for students could be best for teachers
Sometimes there is no difference between the way data can be used to help students and teachers. When schools make decisions using analytics about how best to retain students, they are often looking at information that informs best teaching practices. A class that students are demanding, for example, is in many cases a class that the educators see value in. When students and teachers are driving content instead of the administration, it helps them feel more empowered.
Another area where the data is aligned for both students and teachers is in remote learning. Schools have seen that some students are demanding remote access to classes, allowing them to be in one location for an internship, for example, while attending classes somewhere else. Some colleges and universities are taking advantage of that situation to allow more remote flexibility for professors. That allows a school to perhaps employ an educator they may not be able to because of geography, but it also allows for existing faculty to have more options, whether they are looking for a remote option for health reasons or other life factors. For the schools, it's another low-maintenance way to make faculty happier and increase retention.
It's no secret that the life of an educator can be difficult. In some cases, the work involved outweighs the salary someone is making. For many employees, there are more attractive opportunities that come up every so often.
Colleges and universities are starting to realize that just because things have always been done a certain way doesn't mean those are the best ways. They have opportunities to make conditions better for employees and to make higher education a more desirable career. Many of those opportunities involve the use of data. By continuing to identify and address areas of improvement when it comes to teacher retention, institutions could help change the conversation about employment in higher education.
Interested in learning more about how data analytics is being used in education? Check out our white paper—"How Analytics Can Help Navigate Education Trends."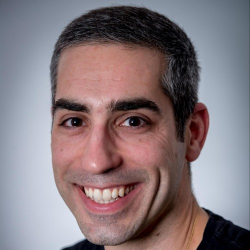 Latest posts by John Sucich
(see all)