Reading Time:
4
minutes
College admissions is a somewhat fraught topic these days. From Supreme Court rulings to declining enrollments, it seems more often than not that the news surrounding admissions skews negative.
There are positive stories about admissions, though, that don't make as many headlines. The common denominator for the schools that see gains in terms of increased enrollment and student success is how they use data.
Getting buy-in from the top down
By now, almost every university understands the importance of data in decision-making. Not only are schools finding ways to leverage their data in their own administrative work, but it's also a factor in the curriculum. Many schools are building programs to teach students how to thrive in a world in which data plays such a major role, helping prepare them for data-oriented jobs once they graduate.
When it comes to using data for their own benefit, colleges will often fall short of the full commitment required to take advantage of what analytics can offer. That can be in terms of the necessary technology, or in the necessary personnel to make sense of what the data means. Sometimes it's both. The schools that find success are the ones that have gotten full buy-in from leadership, or, as is sometimes the case in the world of academia, have found a way around the hurdles that can prevent a school from making a major technological investment.
Recruitment and retention
The University of North Texas made that kind of investment, employing more than 20 analytics tools that are used by more than 1,200 people on campus who look at data for tasks such as forecasting enrollment trends, keeping track of budgeting, and measuring academic success. The information isn't necessarily unique to North Texas – it's the kind of information every university has access to. It's how they take the information, analyze it, and use it to make decisions that sets the university apart.
One example is in recruitment. The school can look at students it admitted but who chose to enroll elsewhere, and figure out based on those students' intended academic programs which programs North Texas might need to re-tool or add. Adding to or changing curriculum can be a major undertaking at the university level. Having the data to back up the argument that the move is to maintain competitive academic programs is a huge advantage.
Similarly, once students are on campus, the goal is to keep them enrolled. North Texas has data that can identify students who are not participating in activities outside of the classroom or students who are struggling with a particular class. The school can decide if it needs to take action to check in on a student, or it can assess the performance of a teacher if too many students are struggling with a particular class.
AI's role in admissions
College admissions is often about finding students who are the right fit. For many schools, finding those students in a way that doesn't seem subjective can be difficult. Some artificial intelligence (AI) software can help take that subjectivity completely out of the equation by creating an assessment of students based on their personal statements and college essays. Software can match a student to certain qualities a school may think is important for that student's success in the university environment, or provide a score that measures a student's aptitude with certain skills such as empathy.
The world of higher education has an immense amount of data. Some schools can let that fact overwhelm their ability to use that data to make decisions. Just like in any other industry, it is important to zero in on exactly what data an organization wants to use in order to make the analytics work. Higher education has become too competitive an industry to let any resource sit unused. The right analytics solution can help colleges and universities use their data to help them stay in step with or ahead of the competition when it comes to admissions.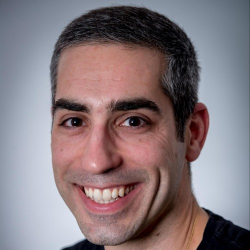 Latest posts by John Sucich
(see all)