Reading Time:
4
minutes
Even as healthcare systems have successfully leveraged data to improve their operations, there are still gaps in analytics usage. Some departments are simply overlooked, or it can be too overwhelming to digitally transform every area of the system at once.
One area where many organizations are starting to make more use of their data is in the pharmacy. Experts predict significant technology growth in this market over the next five years as pharmacists look to make their care more efficient and personalized, all while addressing other areas of concern.
Detecting drug diversion
One major element of pharmacy work that organizations are trying to get a handle on is drug theft. The number of medications in a pharmacy can be large – too large in some cases to do a good job of keeping track of missing items. The Healthcare Diversion Network reports that about 10% of healthcare workers in the United States will divert opioids and other medications from patients and facilities at some point in their careers. Investigations into these diversions usually rely on a manual comparison of records.
Researchers have found promising results using artificial intelligence (AI) to break down the large data. One study resulted in 96.3% accuracy in detecting transactions at high risk of diversion in the dataset, and the AI did its work within a half hour, as opposed to as many as 20 hours for the manual work.

Evolution of pharmacy data
Pharmacies have never had a shortage of data. They collect data all the time for multiple purposes. As health care facilities have made other digital advances, they have had more opportunities to make better use of their pharmaceutical data. They've begun to use pharmacy analytics to turn that data into action items.
The biggest change in many facilities overall has been to more modern electronic medical record platforms. The integration of data from many sources throughout a healthcare system allows for the data to be manipulated in different ways.
How the data can produce results
As in any other department, analytics can save pharmacists time and money. Successful pharmacy analytics teams prevent information overload and achieve maximum efficiency by focusing their work on questions like, "What are the problems we're trying to solve? What are we going to look at? How do we measure it?" That approach works for information that is readily available.
Western Maryland Health System, for example, was able to use data to manage rising drug costs. When the price of IV acetaminophen increased, the hospital used analytics to reduce its spending on acetaminophen 78% over two years. In another case, it found that spending more on a certain drug ended up reducing hospital stays and saving the organization $112,000 over 6 months.
The analytics can be used to prepare for the unknown as well, though. During COVID, the Cleveland Clinic set up a medication inventory dashboard allowing for near-real-time monitoring of inventory levels for hard-to-get medications. Healthcare organizations are looking at how predictive analytics can further help them in similar situations when supplies run short. Being able to plan ahead and prepare for possible future disruptions is an area of pharmacy analytics that is still in its infancy.
Healthcare systems are at their best when everyone is working together. By using enterprise-wide analytics to integrate and disseminate data, organizations can get a clearer picture from top to bottom. From the pharmaceutical end, the analytics can help a healthcare leadership team make spending decisions. Having a better idea of inventory and more specific data about when and where medications are used can lead to cost savings. Most importantly, though, it can result in better patient care.
Learn more
To learn more about what analytics can do for your pharmacy, check out our case study—"Improving Clinical Outcomes and Decreasing Acetaminophen Costs by 78% with Diver Platform."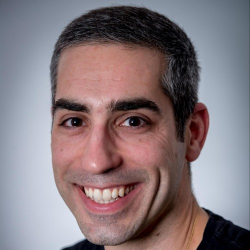 Latest posts by John Sucich
(see all)