Reading Time:
4
minutes
When the pandemic forced colleges and universities to, at first, close their doors, and then to only return in an online format, many students and families took that time to reassess their thoughts about higher education. For some, nothing changed. When schools reopened, those students returned to class.
For a sizable portion of the student population, though, there were questions about whether school was worth it. In the years since, data has taken on a different role in the world of higher education. Not only are the institutions using data to try to make sure they are operating at the highest level possible, some students and families are also looking at the data to see what makes economic sense on their end. Here's some of what they're trying to find out, and how analytics can help colleges and universities share what those students need to know.
Inside the numbers
A couple of recent surveys provide a good indication of how Americans are thinking about higher education. A Gallup poll released over the summer shows that Americans have less confidence in higher education, with a sharp decline from surveys taken in 2015 and 2018. Though Gallup didn't get into reasons why, cost is suspected to be a large contributor to that result. A survey by New America shows that most Americans believe individuals with a college degree have the opportunity to be more comfortable financially than those who do not.
But the New American survey dug deeper into whether people thought higher education was providing appropriate return on the cost for that college degree. One of the most telling results was that Americans want more information from colleges and universities about performance. About 90% of respondents say they believe it is important that colleges and universities provide publicly available data about graduation rates, employment rates for graduates, and earnings.
Looking at ROI
For a long time when colleges and universities talked about return on investment (ROI), it was in reference to an institution's endowment. Lately, though, boards are shifting some of their focus to convincing students that the value of a degree is worth the cost of education.
In October, representatives from a number of schools in Indiana spoke at the Indiana Fiscal Policy Institute's annual luncheon. Data shows only half of Indiana's 2020 high school graduates pursued some form of college education beyond high school, a drop from 65% five years ago. Anand Marri, Ball State University's interim provost and executive vice president for academic affairs, says that research from his school shows a four-year degree provides more than $1.7 million to a graduate over their lifetime. Schools, he says, "Have to get that message across to an increasingly skeptical audience."
Data can get the message across
In order to relay that message, schools are turning to analytics. The right analytics solution can not only help an institution crunch the numbers that can show what makes a college education worthwhile, but it can also help provide the data transparency that people are looking for when deciding whether to pursue a degree.
Both an institution and a student can benefit from looking at data such as the overall ROI of a degree from a school, ROI broken down by major, or broken down even more by ROI in terms of major for certain income levels.
The next step is likely to be using analytics to get to more granular data. Many people are starting to look for information about the more immediate benefits of a college education, not in the years following the actual earning of the degree.
That leads to another byproduct of the pandemic – the wider availability of online classes. Colleges and universities are still assessing the benefits of remote learning, weighing the increased enrollment opportunities versus the possibility of fewer people on campus. From a student perspective, though, online learning offers a flexibility that allows for the possibility of a more immediate return on the investment into a college degree.
One of the most remarkable takeaways of the New America survey was that when it comes to transparency on key indicators of quality in higher education, there was almost universal agreement among Americans that schools should be providing more. It didn't matter what political party respondents belonged to, or what their age was, or their race – it was actually the most agreed-upon answer in the history of the survey. In a time when most issues seem can divisive, something that unanimous becomes even more important. Expect more colleges and universities to turn to analytics to get people the answers they're looking for.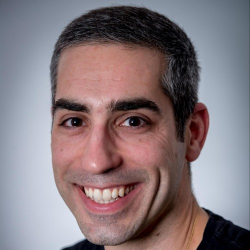 Latest posts by John Sucich
(see all)