Reading Time:
5
minutes
I think there must be something wrong with me….Christmas is coming, but I'm not happy. I don't feel the way I'm supposed to feel.
Those words belong to Charlie Brown in A Charlie Brown Christmas, but they could reflect the sentiment of many retailers this year as the holiday season kicks into gear. Or, at least, those without the ability to read the data and get a sense of what consumers want.
Despite there still being a threat of COVID, as well as a potentially nasty flu season ahead, many store owners are preparing for a busy holiday season. In a recent survey, McKinsey reports, "After nearly three years of suppressed behavior resulting from the COVID-19 pandemic, people are primed to go all out to celebrate the holidays."
However, encouraging signs for some do not mean it will be an encouraging season for all. Here's how the right analytics solution can use data to inform the approach for businesses in different industries.
Disrupted holiday seasons
The supply chain issues of the past couple of years have been well-documented. Companies were forced to take a good look at every step of their supply chain for potential pitfalls, whether it was the availability of certain materials from an area that couldn't manufacture enough – like computer chips – or shipping issues related to port backups, worker shortages, or any combination of adverse circumstances.
For customers, availability of items in stores coupled with the desire to avoid crowds while shopping during a pandemic led to a boom in online sales. The National Retail Federation reports that, even with the challenges presented by inflation, online sales will continue to increase in 2022. Unlike the past couple of years, though, there is an expectation that people will go back to a more traditional experience in 2022 and return to shopping in stores.

Consumer trends this holiday season
The McKinsey survey found that:
55% of respondents are excited about holiday shopping, and most people said they had the savings to spend.
56% of respondents said they started shopping in October instead of waiting until later in the season.
Stores have been prepared for the earlier push. Supply chain shipping issues forced companies to plan ahead even more than they would under normal circumstances. Some businesses started planning for the 2022 holiday season shortly after the 2021 season ended.
Retailers have also shifted big sales events earlier than usual. Instead of waiting for Black Friday to drop prices, some stores have been using sales to draw customers earlier in the fall to clear out high inventory. That inventory built up because of the shipping problems of the past couple of years. Some of that product is what the stores ordered early to make sure it arrived for this holiday season; however, a lot of it is also what came too late for last holiday season.
Making use of the data
Organizations make the types of decisions that resulted in high inventory for some based on the data they have about customer preferences. Data plays an important role in planning for the holiday months, as organizations strategize what products to stock and other aspects such as seasonal hiring. One factor not to be overlooked in regards to data is the fact that companies have information from the unusual 2020 and 2021 seasons to consider that can help make 2022 a little more predictable.
Just as customers have come to want real-time updates on their products – whether it's about the item being on store shelves or where it is in the shipping process – it has become essential for businesses to make sure their data is updating in real-time as well. Situations can change so fast that models updating even as often as once a day could cost a company an opportunity to make a better decision. Real-time notifications allow companies to react immediately if something goes wrong.
Not all news about the anticipated return to in-store shopping is good news. For shipping companies like UPS and FedEx, that means lower volumes compared to the home delivery boom during the pandemic's peak. They are using analytics to figure out what to expect, and then to react to those expectations. UPS, for example, used its data to predict a holiday shipping peak later in December than in recent years. That type of insight is how the shipping companies make decisions about whether or not they need to hire more workers for the busy months.
It's important for companies to remember, though, that consumers don't want to be bothered with the numbers. They just want their packages to arrive on time, whether or not those packages are holiday-related. That might mean on-demand local delivery, which might not be the most efficient way for a company to operate, but it might be the best way to get that customer to come back. How can you tell if that's the right approach? That's what analytics is all about, Charlie Brown.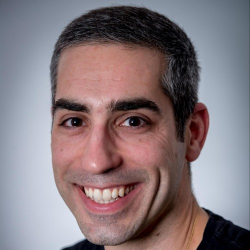 Latest posts by John Sucich
(see all)