Reading Time:
4
minutes
Many colleges and universities are using higher ed analytics in one form or another, as they figure out how to best improve student performance or the school's bottom line. For the most part, this is an individual venture on the part of the school, figuring out what data it can use to make a difference on its campus.
The United Kingdom is working on a different approach. It has spent the past year using a national learning analytics service. Institutions in England, Scotland, Wales, and Northern Ireland pool their resources and have opportunities to learn together about how to best use learning analytics. Here's what collaboration around learning analytics through a diverse group of schools looks like.
What the data can reveal
In Wales, a country of 3.1 million people, the funding council for the country's higher education system has funded the rollout of the learning analytics service across Wales' eight schools offering higher education courses.
Like many other schools across the world, the schools in Wales are using data to increase retention. Though the dropout rates in Wales are lower than the rates in the United States, the government's funding shows its investment in making sure students are graduating from an institute of higher education and are in a position to succeed, which would reflect well on the country's economy.
The schools in Wales are also interested in developing dashboards that would highlight issues around student well-being and mental health. The ways in which they go about collecting this data are not set in stone, but that speaks to another aspect of the collaboration: one goal of some of the institutions is to look at how data is collected and what are some best practices in the field of analytics.
The other focus of the schools in Wales is how the data can be used to benefit students and their learning. They would use this information to adjust curricular needs. These goals are not independent of one another. One aspect of the curriculum that is being examined is student workload and its links to student stress and performance. That is obviously connected to student well-being, which, though not the only cause for a drop in retention, could also be one of the reasons students might leave school before graduation.
How it is implemented
The initiative isn't just a team effort between different schools – there is collaboration happening within schools as well. The initial set-up involves a meeting that includes stakeholders from across the university, including senior management, representatives from academic departments, student services staff as well as students themselves, IT staff, and librarians. The meeting is a two-way flow of information. Not only do the school's stakeholders have a chance to share their goals, but they also get an explanation of what the analytics could possibly provide to them, something some of the users might not have previously known could be possible.
The data being used in the initiative across Wales is no different from what schools are doing around the world. In addition to the learning management system and student information system, data sources such as attendance monitoring systems and student assessments are analyzed. The schools are also looking at how much information can be gleaned from other sources like library management systems, equipment loans, and viewing of online lecture-capture videos.
Universities working together on higher ed analytics
Schools in the United Kingdom have met as a learning analytics community at a pace of more than once a month over the past year. They share information with each other and hear from vendors about what other tools are available to them. A learning analytics research group also meets to dig into the analytics a little more.
Sharing data in a larger country like the United States, where there are thousands of colleges and universities, is a much more daunting task than in a small country like Wales. But it's not out of the question. Technology like blockchain for sharing certification is one possibility, but it's not the only option. There are opportunities within states or athletic conferences for schools to align and get started, and some lawmakers are pushing for similar national databases.
There are hurdles to overcome, like concerns about privacy. The work in the United Kingdom, though, is proving that these hurdles can be overcome. Using data to improve student performance requires hard work. But schools don't have to do it entirely on their own.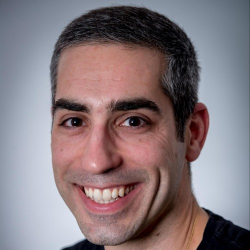 Latest posts by John Sucich
(see all)