Reading Time:
4
minutes
This isn't your grandparents' house call. The black medical bag of old has been replaced by modern technology….and lots of data.
"Hospital-at-home" programs are appearing in more and more healthcare systems and practices. The American Hospital Association defines hospital-at-home as enabling "some patients who need acute-level care to receive care in their homes, rather than in a hospital." These programs have clear advantages, but their future is unclear. Let's take a look at how hospital-at-home programs can produce the same kind of data as an in-hospital stay, and the benefits that could result from keeping the programs around.
Increase in hospital-at-home care
If it feels like hospital-at-home has become more common lately, that's because it has. Since the beginning of the pandemic, an increasing number of hospital leaders have adopted the practice because of a change in Medicare procedures.
In November of 2020, Medicare announced that hospitals with approved applications would receive the same payment for hospital-at-home care as they would for in-hospital care for the length of the federally declared public health emergency. As of mid-November 2022, 114 health systems and 256 hospitals in 37 states were approved for acute hospital care at home. It's not a solution for every sickness, depending on what kind of medical devices are needed. But it does allow for more access to care for certain patients where a commute might pose a problem. And it allows patients themselves to have a say in whether it is right for them. For many people, hospital-at-home care is preferable to a hospital stay.
Hospital data-from-home
The logic behind the increase in hospital-at-home the past few years makes sense – with hospitals overwhelmed during the pandemic, if a patient could receive care at home, that meant more hospital beds were available for patients with COVID. It also meant that older, more vulnerable patients would have a decreased chance of being exposed to COVID in a hospital setting.
The data also backs up the increasing popularity. The New York Times reports, "Studies have found that patients in hospital-at-home programs spend less time as inpatients and, afterward, in nursing homes. They are less sedentary, less likely to report disrupted sleep and more apt to rate their hospital care highly." For medical facilities where those types of quality measures factor in to regulatory procedures, those are important studies.
Then there's the actual data that is collected through hospital-at-home programs. In addition to regular visits or virtual check-ins, sensors are used to send a patient's information, such as activity levels or respiratory rates, to the hospital. Doctors can use this information to determine whether a patient needs more or less intervention.
The healthcare field has taken increasing advantage of technology that can allow for remote monitoring or treatment. Telehealth became more widely available during the pandemic, and certain innovations have made technology easier to use for patients at home. A smaller, more user-friendly home dialysis system, for example, allows a growing number of people with end-stage renal disease to perform their treatments at home. All of these at-home devices collect health data that can be used by hospitals in a number of ways.
What lies ahead
The public health emergency is in effect until January, and while it could be extended again, health experts do expect it will end at some point in 2023. That means that hospital-at-home treatment could find itself back where it was before the pandemic – without reimbursement from Medicare.
For hospitals, there are cost savings that could keep the programs going. Boston's Brigham and Women's Hospital has an eight-year-old Home Hospital program that provides care to 600 people and is one of the largest in the United States. It saw a lower average cost per hospitalization for home patients than those in the hospital. Fewer lab tests and consultations with specialists are contributing factors to the lower costs.
Dr. David M. Levine, the program's medical director, told The New York Times,
It's not cheap to have amazing paramedics and nurses in the field, to have physicians available 24 hours a day, to have a biometric monitoring system. But compared to in-hospital care, there are substantial cost savings.
The research has been encouraging, but unless organizations are analyzing their data, they won't understand the true benefits of a hospital-at-home program. The right analytics solution can parse the numbers on costs and produce reports displaying the improvements in quality measures. If the numbers are as favorable as the research indicates, it might not matter what Medicare decides to do…but the right data can give your organization a definitive answer to that aspect as well.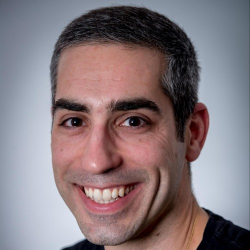 Latest posts by John Sucich
(see all)