Reading Time:
4
minutes
More than two and a half years after the onset of a global pandemic, the supply chain continues to experience disruption. What started out with the closure of factories has become a shortage of workers to help get goods from one place to another.
Warehouse workers, truck drivers, railroad workers, and port workers – many pieces along the supply chain are seeing shortages that have affected the smooth movement of goods. Organizations are hoping there is a light at the end of the tunnel, though, and they think data can help show them the way.
Derailing the supply chain
A new scare for industries already seeing higher shipping prices and lengthier delivery windows developed in September. It took a last-minute solution to avert a strike by tens of thousands of freight railroad workers. The threat of that strike brought to light just how much a shipping disruption could further affect the supply chain.
According to federal data, rail makes up about 28 percent of United States freight movement. That's behind only trucking, which accounts for about 40 percent. If rail service was stopped, more than 460,000 additional trucks would be needed each day to prevent a disruption in shipping, at a time when the trucking industry already faces a driver shortage of about 80,000 drivers.
Data can help
At the Home Delivery World trade show in Philadelphia in September, companies gathered to share solutions to some of the problems the supply chain is facing. The truck driver shortage is one such issue that experts think data can help solve.
Some companies use apps that gather data on drivers to help both the driver and the organization. The app monitors data points like speed, fuel efficiency, and how abruptly the driver brakes. It rewards drivers with bonuses if they perform better than their peers. For the company, the system has shown it can cut down fuel costs, while increasing driver retention. Another company collects data with a surveillance camera in the truck's cab. It sends alerts in such situations as if drivers are looking at their phone, driving too fast, or not wearing their seat belts. While some drivers balk at the surveillance from overseers in the company looking to make sure they are working efficiently, others appreciate the opportunity to have video evidence if they are falsely accused of doing something wrong.
Turning to automation
One of the trends at the Philadelphia trade show was towards automation. In addition to the data-gathering tools, another solution offered for the truck driver shortage was driverless delivery vehicles. That can take the form of a truck which is already in use making deliveries between distribution centers and stores in Texas, Louisiana, and Arkansas, or as drones delivering items directly to customers' homes.
Automation inside the warehouses is becoming a bigger consideration for companies looking to increase efficiency. Developers stress that the robots aren't being used to replace human workers, but instead help them by taking on the less desirable jobs. One example is an autonomous cart that rolls down the aisle of a warehouse while a person selects items from a shelf, saving the person from having to push the cart.
The robots have shown they can increase productivity at warehouses, and while executives say they aren't meant to replace people, they can certainly be a solution to labor shortages. The robots can be added or taken away easier than human workers – they don't need the same amount of training at the start. And some companies even allow organizations to rent the robots, allowing for a temporary solution, if costs call for it, or even a trial run. For companies that can't afford the robots at all, they are turning more towards temporary staffing, increasing the number of employees for only a short amount of time, depending on demand.
Though all of the solutions are different, they have one thing in common: companies shouldn't be making the decisions to use them on a whim. Companies need to use their data, and the right analytics tool can help them gather and make sense of that data. That's how an organization knows, for example, whether it should invest in the robots or just hire some temporary workers. An analytics solution is the difference between a guessing game and informed decision-making.
To learn more about what's new in the supply chain and how analytics can help, check out our white paper—"Top Logistics Trends for 2022."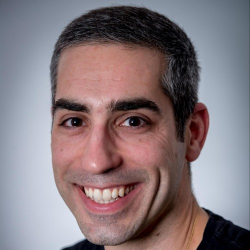 Latest posts by John Sucich
(see all)