Reading Time:
5
minutes
For healthcare organizations looking to make a digital transition, often the hardest part is getting the buy-in of hospital leadership. Decision-makers often hesitate once they see the expense involved. Stakeholders working to provide evidence that the investment is worth it recently received a boost to their argument: a front-page article in The New York Times.
The article uses a COVID case in Alaska to illustrate the problems of an outmoded data system and how it can impede medical progress. Here are some of the problems Alaska's health system faces, and how data integration could make a huge difference for healthcare organizations.
Shortcomings
Health organizations in Alaska do not use the same technology as the state's health department. As a result, almost all data entry is done by hand at least twice, and the information has to be delivered from one place to another in ways that are inefficient. Early in the pandemic, COVID case reports from around Alaska were faxed to the state health department in Anchorage. The information was then typed into a database there, and often the information ended up being too piecemeal to give any insight upon which decisions could be made.
One such example revolved around whether testing sites were equitably located. Epidemiologists could not give a good answer because more than half of the data about people being tested did not identify the person's race and ethnicity. Data scientists have worked to match the information they do have to birth records to try to identify people's race, even after testing sites have closed, just to be able to have the information for the future.
These are the types of problems plaguing many state and local health departments, where if the problem isn't the lack of technology, it's a shortage of the scientists and information analysts that can make sense of the data. In some areas, both issues are a problem.
Data system compatibility
When technology companies tout the ability of their solution to bring together data from disparate sources, these are some of the issues they are trying to address. In Alaska, for example, a COVID case starts with the information gathered from a nasal swab that is tested in a state lab. That is the data that is then manually re-entered at the state health department's epidemiology section, which is a database that is not connected to one that lists whether a patient has been vaccinated.
Each time the information is typed into a database, not only is that taking time away from other tasks that person could be doing, but the risk increases for an error that could skew the data. Often, some information is left out of certain databases, so an incomplete picture is painted that doesn't help when it comes time to analyze the information. The right analytics solution can bring all of that data together so that the same information that goes in one place is automatically applied to all of the appropriate places.
Ideal use
Rarely is the problem a lack of data. Most systems have plenty of information that they are constantly gathering from patients. The problem lies in getting that data to the where the people who can analyze it can do so in time to make a difference.
The way most systems are set up right now does not allow for timely data at the federal level where potentially life-saving decisions can be made. Dr. Ashish K. Jha, who leads the White House effort to control the pandemic, told The New York Times that the lack of timely data "has been very harmful to our response. It's made it much harder to respond quickly."
Not only is the data slow to arrive to federal databases, but it is not uniform. Different states leave out different identifying information, whether that is age or ethnicity, which doesn't allow for an accurate picture to be painted from the data. When that happens, it also feeds into public skepticism about the federal response. The lessons learned from COVID aren't helpful because not enough changes have been made to the process yet to be able to help with the response to the recent monkeypox outbreak. Dr. Rochelle P. Walensky says,
"If we have to reinvent the wheel every time we have an outbreak, we will always be months behind."
Technology solutions do cost money. Many states rely on grants that allow for data modernization, but often those grants fall short of the total cost of improving digital systems and hiring the appropriate work force needed to make the systems worthwhile. It is no exaggeration, though, to say that while the investment can cost money, not doing it can result in problems that can end up costing lives.
To learn more about how hospitals handled data during the pandemic, check out our white paper—"Population Health and Data Reporting Strategies in the Era of COVID-19."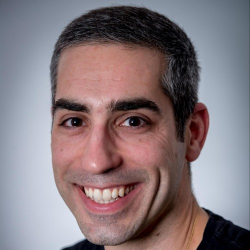 Latest posts by John Sucich
(see all)