Reading Time:
5
minutes
Wine may not be the first beverage you associate with the sport of baseball. There are plenty of stories of old ballplayers that involve cracking open a beer in the clubhouse after (sometimes during) a game. Seasons end with teams spraying celebratory Champagne. And "peanuts and cracker jacks" get more attention during the 7th inning stretch than any other fare.
But as the 2022 Major League Baseball season continues, it might be time to think about wine's place in the sport. The commonalities extend beyond the coincidental vocabulary (think corks, barrels, and players of a certain 'vintage'). In fact, baseball and winemaking have a lot in common when it comes to their use of data.
An analytics game
The small-market approach to baseball taken by the Tampa Bay Rays can be frustrating to fans who might want the team to spend more money on big-name players. But the Rays' approach, which relies on data and analytics, has led them to employ some creative strategies.
One such strategy is the use of an "opener." That's like the opposite of a "closer," where the team brings in a reliable reliever to finish a close game they are winning. By using an opener, the Rays use a relief pitcher to start a game, in theory creating a more favorable matchup against three very good hitters from the opposing team, before bringing in a starter to pitch for more than an inning. Ryne Stanek was a relief pitcher used as an opener – nearly half of the games he appeared in for the Rays in 2018 and 2019 were starts.
The Rays aren't alone – almost every team in baseball relies on analytics to make decisions throughout a game.
Bringing wine into the clubhouse
The Rays might have been on the cutting edge of another trend when former manager Joe Maddon would talk about wine in his postgame press conferences, and occasionally sip a glass, as he did after his 1,000th win (when he was manager of the Chicago Cubs).
Maddon currently manages the Los Angeles Angels, but he's not the only Los Angeles manager with a taste for wine. Dodgers skipper Dave Roberts is one of the partners involved with the Red Stitch wine label, along with former Major League Baseball player Rich Aurilia. They are part of a growing list of winemaking baseball figures which includes Houston Astros manager Dusty Baker.
"When I was coming up in baseball, it was beer," Roberts told Wine Enthusiast Magazine. "Now we are the wine guys in baseball. We've set up tours, made connections with winemakers and hosted tastings on the road on off-days or on nights after games. Guys are picking my brain about different varieties and regions. To turn people onto wine and the people behind it, it feels gratifying. It's fulfilling because it is a passion, and we talk about that all the time."

From old school to new school
Just like in baseball, you can be a casual fan of wine or you can go all in on the analytics. Dusty Baker's interest dates back to a time when analytics wasn't used in either industry. He tells a story in the New York Times about his playing days – in the 1970s and 80s – when he would talk with Pittsburgh Pirates Hall of Famer Willie Stargell.
"I'd be on first base," Baker says, "and Willie Stargell would explain to me, 'Hey, this was a dry year, this was a wet year, you ever try this wine, you ever try that wine?'" About 15 years ago, Baker teamed up with a winemaker to turn part of his property into a vineyard, and Baker Family Wines was born. Baker may not study the winemaking data in California the way he does the baseball analytics in Houston, but he is expert enough to talk about issues such as the climate's impact on the grapes he grows.

How analytics can impact the winemaking industry
For other vineyards, the data is meticulously studied to make sure they are producing quality wines in an efficient way. Data points in the winemaking process can include chlorophyll amounts, watering instructions for individual vines, and the presence of viruses or insects. Business intelligence solutions can also provide precise analytics for the distribution and supplier aspects of the industry, helping to ensure the winemaking process doesn't stop in the vineyard.
Just like in baseball, purists will complain that technology has no place in winemaking and human error is part of the process. For many winemakers, the technology simply allows the precise replication of what people are creating.
In baseball, the creativity with analytics doesn't stop with the on-the-field product. The Rays also had one of the cleverer promotional giveaways of the past few years, celebrating the 'opener' by handing out to fans in attendance Ryne Stanek bottle openers. The bottle opener in the giveaway was meant for beer bottles.
Perhaps it's just a matter of time before teams are giving away corkscrews instead.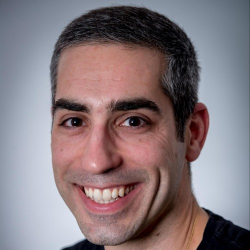 Latest posts by John Sucich
(see all)