Reading Time:
3
minutes
There are certain products that have seen an increase in demand in the face of the COVID-19 pandemic. Canned goods, for example, have been flying off store shelves, meaning that the companies that produce the cans for those goods have been ramping up production.
Just as important as the places producing the cans are the trucks getting them from the plants to the food companies, and then from there to the grocery stores to be sold. Here's a look at some of the adjustments the transportation industry has had to make in the face of the COVID-19 pandemic.
Effects on the industry
Transportation work was deemed as essential early in the United States' response to the pandemic. Getting essential goods to their destinations is just as important as the goods themselves.
The road transportation industry had an easier time adjusting to the shut-down of the country than water and air transportation did. Truck drivers may have had extra time added to certain deliveries, if they had to have their temperature taken before entering a facility, for example. Other deliveries might require a drop-off with no entry. In any case, their work reflects an industry-wide challenge not unlike what other industries are facing if they are trying to remain in business right now: the transportation sector needs to keep its workers healthy to continue to do their part in the supply chain.
With international travel off-limits for now, and domestic flights nowhere near capacity and unlikely to see that change anytime soon, airlines are trying to take advantage of freight prices. Some companies are using otherwise unused planes to transport cargo, including medical supplies.
How data can help the industry adjust
For some companies, this is an opportunity to gather data to help them through the next crisis. Other companies have been able to apply what they learned from previous disruptions. The Texas-based grocery company H-E-B has a director of emergency preparedness and a plan in place for hurricanes and pandemics that it started to develop in 2005 in response to the H5N1 threat. When restaurants and schools began closing down in March, H-E-B started working with a food service company whose trucks would deliver to those sites and instead re-routed the food to H-E-B's stores. The company also worked with beer distributors to help deliver eggs to their stores.
Companies that are tied to contracts in industries that might be struggling could have a hard time making adjustments. Independent contractors that can quickly pivot are the ones that can take advantage of their flexibility and pick up work with a company that still needs to move goods. More and more companies will likely look to diversify their customer base when the virus is no longer a threat.
The best data could come from the information an organization is already gathering, just looked at from a different perspective. H-E-B knew it was time to enact its emergency protocol when customers started buying face masks and sanitizers, showing concern about the situation. Transportation companies gather many data points, tracking deliveries from one point to another and every stop along the way. Looking at that information through the lens of a pandemic might provide some answers to making it through what for many companies is an unprecedented situation.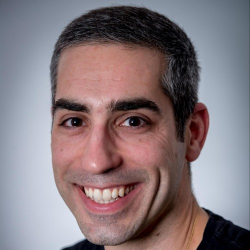 Latest posts by John Sucich
(see all)