Reading Time:
4
minutes
November's midterm elections did more than just decide which party would control the House of Representatives and the Senate for the next two years of President Biden's term. It reflected voters' stances on a number of issues, among them marijuana laws.
With marijuana legal in a number of states for recreational and/or medicinal use, but still illegal at the federal level, voters could take candidates' views on marijuana legalization into consideration when they went to the polls, and in some states, voters could choose outright whether their state should legalize marijuana. Here's how some of that voting shook out, and what it can mean for cannabis organizations moving forward.
Election results
Voters in Maryland and Missouri approved ballot initiatives to legalize recreational marijuana, bringing the total number of states that do so to 21. Voters in Arkansas, North Dakota, and South Dakota rejected measures to legalize recreational marijuana in their states.
Those votes are a little more complex than they seem, though. In Arkansas, for example, the ballot measure didn't get enough support because some people in favor of legalizing marijuana thought the initiative was too beneficial to the existing medical marijuana industry in the state, and didn't provide a path for people to grow their own cannabis, or to expunge past marijuana convictions. It is likely the initiative will appear on the ballot again in two years.
Some states won't have to wait that long. Because of state election results in Minnesota, that state could legalize recreational marijuana in 2023 without needing to go to voters. After legal challenges prevented a marijuana measure from appearing on the November ballot in Oklahoma, a March election will be held for citizens to vote on the measure. As many as seven other states could hold similar elections within the next two years.
The push for legalization
It's not just ballot measures, of course. Elected officials are working to change the laws around marijuana at the federal level. In mid-November, the House Committee on Oversight and Reform's Subcommittee on Civil Rights and Civil Liberties held a hearing on "Developments in State Cannabis Laws and Bipartisan Cannabis Reforms at the Federal Level."
The House subcommittee highlighted the fact that though Black people and White people use cannabis at roughly the same rates, Black people are nearly four times more likely to be arrested for violating marijuana possession laws. Members of the subcommittee want to decriminalize cannabis at the federal level and expunge criminal convictions for possession to alleviate the burdens that come along with the arrests. They cited the fact that marijuana accounts for 43% of all drug arrests, and nine out of 10 of those marijuana arrests are for simple possession. The hearing addressed whether cannabis should be removed from the controlled substance list, and examined legislative efforts to balance federal regulation of the burgeoning cannabis industry with what already exists in individual states.

What it means for your organization and how data can help
The differences between state and federal laws are only one of the difficulties cannabis companies face, whether it's a long-established company in the industry or one that's just starting out because of the approval of a new ballot measure. Navigating the different regulations in different states is one of the benefits of an analytics solution.
Laws aside, the right analytics solution can help your organization make better business decisions as new markets are added. The data can help you figure out how to take advantage of these new opportunities, and can help you plan ahead for the emergence of other markets in the future.
Another key vote took place in Colorado, where voters made it the second state in the country to legalize psychedelic mushrooms. The regulations around the hallucinogenic drug are stricter than those surrounding marijuana usage: it won't be sold in stores, it is available only for supervised use at state-regulated 'healing centers', and it won't be legal in Colorado until 2024. By then, though, there might be other states with similar laws in place.
Cannabis industry experts have their eye on those ballot measures as well. They think there could be a merging of the cannabis and psychedelic substance industries at some point down the line. It might be a while before your organization has to make a call on whether that's the right decision, but having the right data and an analytics solution in place that can make sense of that data will make the decision an easier one when the time comes.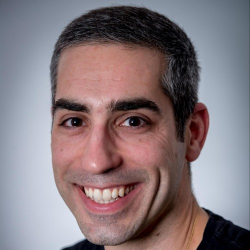 Latest posts by John Sucich
(see all)