Reading Time:
4
minutes
Hospitals juggle a vast array of platforms to manage diverse data sets, whether clinical, financial, or operational. On average, a hospital collaborates with more than 1,300 different vendors. Given the variety of platforms and the critical nature of healthcare, it's paramount that IT vendors meet the exacting industry standards hospitals uphold.
A recent study by KLAS research, involving close to 60,000 hospital respondents, sheds light on the primary factors determining their satisfaction with IT vendors. Alarmingly, the study found that about one-third of hospitals felt let down by their current IT vendors. So, what are the pressing concerns for hospitals, and how can vendors align with these expectations?
Proactive ownership of client issues
Topping the list of priorities is the proactive ownership of client issues. A significant 44% of respondents identified this as the primary differentiator between average and top-tier IT vendors. When vendors are reactive versus proactive in resolving technical issues, it can impede employees from working efficiently. Quick response time and personalized attention make hospitals feel valued and like they are getting the best investment from their IT solution. Dimensional Insight doesn't just recognize this — we embody it. Case in point, in 2022, a remarkable 85% of issues were addressed within just 4 hours, and 80% were escalated or resolved in under two days.
Ability to achieve outcomes
The capacity to deliver on promised outcomes is non-negotiable. 26% of respondents underscored its importance in determining their satisfaction with a vendor. While some vendors entice prospects with fancy bells and whistles, they fall short when it comes time to execute. Reliable vendors don't make lofty promises they can't deliver on; they walk the talk, collaborating alongside clients to understand their unique needs. At Dimensional Insight, we know the importance of achieving promised outcomes. Our ethos revolves around tailoring customer experiences and zeroing in on client-specific KPIs. We consistently rank high on KLAS scores for product, value, operations, and relationship—scoring A's across the board. Our scores show the top factors in our customer satisfaction rankings include:
Product works as promoted
Money's worth
Overall product quality
Quality of the upgrade experience
As technology advances at a rapid pace, software platforms frequently require updates. However, these updates can be a source of disruption for staff — from ensuring system-wide uniformity to training personnel on the new features. This challenge underlines the concerns of the 25% who pointed out the "quality of upgrade experience" as a pivotal satisfaction factor. While the most innovative solutions often require upgrades, it makes all the difference when the vendor accounts for a successful rollout. At Dimensional Insight, we get it. While innovation often requires upgrades, our commitment ensures every upgrade is smooth and every rollout is painless.
Development and roadmap experience
As software solutions evolve, users appreciate being kept in the loop regarding upcoming innovations, enabling them to integrate these changes seamlessly into their operations. However, some companies overlook the end-user experience when rolling out new features, potentially alienating their existing client base. KLAS's research indicates that for 24% of hospital users, a clear and user-friendly development and roadmap experience is crucial for satisfaction.
At Dimensional Insight, we prioritize education and communication for our users. Our monthly Knowledge Forums keep users in the loop about any modifications and facilitate continued learning. Moreover, our flagship annual conference, DIUC, showcases the latest software developments and future plans.
Conclusion
The path to the top for IT vendors lies in truly understanding and catering to the nuanced needs of healthcare organizations. A satisfied hospital client base not only enhances the vendor's reputation but also solidifies its position within the industry.
With a steadfast commitment to customer satisfaction, Dimensional Insight boasts an impressive customer retention average of 14 years. Dimensional Insight continues to receive high grades from customers and provide top-of-the-line healthcare solutions, which is why we've won Best in KLAS 8 times since 2010. Vendors that prioritize effective communication, timely resolution of issues, and regular software updates position themselves for long-term industry leadership.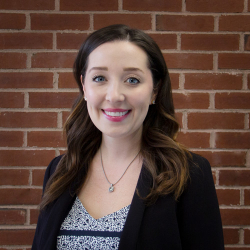 Latest posts by Lindsay Goldfarb
(see all)