Reading Time:
3
minutes
Healthcare IT plays a pivotal role in driving innovation and digital solutions that enhance clinical and operational hospital workflows. However, as healthcare technology progresses, hospital IT leaders face many challenges.
Becker's Hospital Review (BHR) recently polled hospital CIOs to gain insights into the most pressing challenges in healthcare IT. The findings were further corroborated by ChatGPT, which yielded similar answers. Some of these key challenges include:
Lack of interoperability
Fostering innovation
Alleviating IT-related stress
Given that there are universal challenges plaguing the health IT field, it begs the question: how can we solve them? Continue reading to learn more about the transformative potential of data analytics to address these challenges and propel healthcare IT forward.
Interoperability
The BHR survey found that lack of interoperability, or the capability to exchange data seamlessly, is a major hurdle facing hospitals. CIOs aim to streamline technological integrations and foster digital data sharing, but given the multitude of systems within a hospital, this is not always an easy task.
Departments or hospitals often employ disparate electronic health record (EHR) systems and financial solutions, posing a significant challenge to enterprise-wide communication. By implementing an integrated data solution into a hospital's EHR, CIOs can maximize interoperability and bridge these gaps effortlessly.
Innovation
Over the past few years, healthcare has experienced a rapid evolution. Catalyzed by the pandemic, virtual care, hospital-at-home, and remote patient monitoring have gained increasing popularity. When polled by BHR, CIOs expressed that innovation is pivotal for expanding care access and enhancing the patient experience. To pinpoint areas in need of improvement, hospitals require data-driven insights. Furthermore, as the future of healthcare is undoubtedly digital, embracing a tech-forward data solution empowers hospitals to remain at the forefront of innovation in healthcare.
Making IT stress-free
In the Becker's survey, one CIO reported: "Nurses, doctors, therapists, lab techs, pharmacists —basically, everyone who works in the field — are all exhausted…we have to find ways to make the computer part of their day less taxing — any less friction is an improvement." In addition to providing patient care, healthcare professionals are responsible for a bevy of administrative and clerical tasks, including entering and retrieving EHR data.
By implementing a solution that makes data more accessible and intuitive, healthcare professionals can reduce workflow friction and ultimately, alleviate stress. An integrated, digital analytics solution can minimize data errors, increase efficiency, and give users data when and where they want it.
Conclusion
As healthcare IT continues to advance, industry leaders face unprecedented challenges. To tackle these roadblocks, CIOs must turn to data and analytics to inform their strategies. One CIO interviewed for the BHR study stressed the importance of hospitals having the "ability to pivot by resourcing, creating cross-industry technology partnerships, and investing in a wholesale shift to a platform approach."
By adopting an innovative analytics platform, hospitals can better address interoperability challenges and stay at the cutting edge of healthcare innovation. Moreover, an intuitive data solution can empower providers and alleviate some of the stress that comes with manual clinical data processes.
As health IT issues become increasingly complex, a shift to a data-informed, analytics approach will empower hospitals to improve patient care and stay ahead of the digital revolution in healthcare. By harnessing the power of data analytics, healthcare IT leaders can overcome their toughest obstacles and steer their hospitals toward success.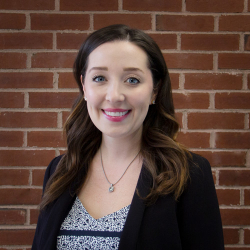 Latest posts by Lindsay Goldfarb
(see all)