Reading Time:
4
minutes
One of the biggest challenges facing the cannabis industry right now is the different regulations, depending on where businesses are located. Since cannabis is not legal at the federal level, the states where it is legalized set rules and regulations independent of one another.
Each state has some form of regulatory board that makes decisions about aspects of the cannabis industry like licenses and how organizations can do business in their state. Here's why regulation matters, and how data is helping some states monitor the industry.
Importance of regulation
Change in the marijuana industry didn't happen overnight. In California, for instance, although the medical use of marijuana was approved in 1996, it wasn't until 2016 that it was legalized for recreational use. (It was 2012 before that happened in any state.
The fact that marijuana was accessible before it was legalized is one big reason for the regulation that states are putting in place now. They want to make sure people are buying cannabis through businesses that have been given state licenses to sell it.
The primary reason for that is the safety of the consumer. There is a lack of research around certain kinds of cannabis products. Delta-8 and Delta-10, for example, are cannabinoids which have not had research done proving they are safe for human consumption.
There are also concerns about how much cannabis can impair driving, and whether new products or unfamiliar strains can affect different people in different ways. By monitoring the businesses they approve to sell marijuana, as well as laws around issues such as impairment and making sure users are over the age of 21, states use the regulations to keep the public safe. Let's look at a couple of examples of what states are tracking.
Regulation in New York
The New York State Cannabis Control Board is the approval and oversight body of the state's Office of Cannabis Management (OCM). Among the board's responsibilities is issuing applications and licenses to cannabis businesses and approving the rules and regulations governing the industry.
The OCM has a goal of awarding half of its retail licenses to social and economic equity applicants, such as people in the Black and Latino communities that were heavily targeted for marijuana possession in the past despite its use across all demographics.
The regulations in New York are based on cannabis public health best practices. Like other states, that means keeping products out of the hands of those who are underage. In New York, there are also frameworks outlining employee training standards, and incentives for sustainable craft cannabis operations. For those businesses that operate in the medical market, if they plan to expand into adult-use, they need to establish patient prioritization plans maintaining supply for the medical side with separate product inventory requirements.
Regulation in Vermont
The Vermont Cannabis Control Board was created to implement and administer the adult use and medical use of cannabis in the state safely, equitably, and effectively. State law in Vermont, as in a number of other states, requires all cannabis establishments to track cannabis and cannabis products from seed to sale.
The control board analyzes millions of data points from throughout the cannabis production supply chain to identify and investigate any potential issues. It can alert regulators to suspicious transactions in near real-time.
As has been the case with the legalization of marijuana in any form, progress can be slow. With legalization in more states on the horizon, more regulations will be put in place. But other regulations could be relaxed as more is learned and more people become comfortable with legalization.
Data is increasingly being used to keep customers aware of changes in the industry. Most states require businesses to report on how well they are meeting the expectations set forth, whether it's around sustainability or the traceability of their supply chains. The right analytics solution will help organizations create those reports, as well as keep them up to date on all of the necessary data, whatever changes lie ahead.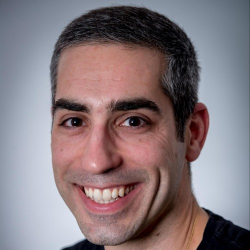 Latest posts by John Sucich
(see all)