Reading Time:
4
minutes
For most industries, the scariest thing about a disruption to "business as usual" is the unpredictability of it. It's hard to control every aspect of a business, but controlling as much as possible certainly eliminates those unpredictable elements.
The right analytics solution can help you make decisions about which parts of your business are the ones you can best control. Here are a few examples of companies that were able to use data to eliminate some of the uncertainty of the supply chain.
The cargo sailboat bringing French wines to New York
What if you could control exactly what you were shipping and when, and it was environmentally friendly all at the same time? That's the business model for Grain de Sail Wines. Grain de Sail is the world's only commercial exporter of fine wines by cargo sailboat.
The company selects winemakers whose values align with their own, and they work together to bring French wines that otherwise might not be tasted outside of their immediate region to the New York City market.
Grain de Sail selects only products that are organically farmed, and in transporting them by cargo sailboat, the company is trying to have the lowest carbon footprint possible. The sailboat has 35 metric tons of loading capacity, meaning it has room for 15,000 bottles of wine, and each label includes a unique voyage code so that the buyers can retrieve data of the cross-Atlantic voyage of their wine.
View this post on Instagram
DIY shipping
A lot of people turned to do-it-yourself home projects when they were stuck at home during the height of the pandemic. To ensure those people had the supplies they needed, The Home Depot made delivery a do-it-yourself project of sorts.
In order to avoid supply chain issues like backups at shipping ports, The Home Depot turned to air freight to deliver some products, and in the second half of 2021, the company contracted its own ship to be able to import enough goods to meet the demands of its customers.
While The Home Depot is a big enough company to be able to take the expensive step of using its own cargo ship, it also put itself in a good position by planning ahead. Back in 2017, The Home Depot announced a $1.2 billion supply chain investment, where it added about 150 supply chain facilities across the United States, allowing it to offer same-day or next-day delivery to 90% of the U.S. population.
While the data couldn't predict something like a global pandemic or the supply chain issues that have affected so many industries, the foundation that The Home Depot's strategic work put in place made it easier for the company to pivot when the pandemic happened.
Maintaining summer conditions all year long
For the vertical farming company Oishii, being able to eliminate long-distance transportation means it can deliver a more flavorful product. Oishii's strawberries are grown indoors in the New York City area with Japanese-rooted farming methods, and the conditions at its vertical farms allow the strawberries to be grown year-round.
Oishii constantly uses data to simulate ideal summer growing conditions for its strawberries. Robots take millions of pictures per day to provide visual data, while other machines monitor elements like temperature, humidity, wind speed, and light to match conditions to those in the part of Japan where the company's co-founder and CEO grew up. The strawberries are only available in parts of New York, New Jersey, and Los Angeles, but the company has steadily expanded to include more farms, and growing products like tomatoes and melons are in the planning stages.
It may start with a good idea and the data to back it up, but it certainly doesn't end there. The most successful ventures are the ones that continue to find efficiencies. Grain de Sail, for example, doesn't go back to France empty-handed. Once it delivered its cargo to New York this spring, it picked up medical supplies to take to the Dominican Republic. From there it loaded cocoa to deliver back to France.
View this post on Instagram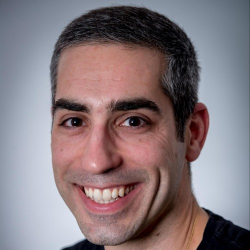 Latest posts by John Sucich
(see all)