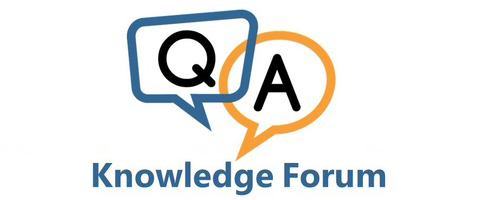 Register for the
next live Knowledge
Forum using button.
Knowledge Forum Library
Find recordings of past Knowledge Forums sessions on this page.
What is it? The Knowledge Forum is a place to get tips from experts and watch live demonstrations of advanced procedures using Dimensional Insight products.
How does it work? Customers send us questions and we call upon our masterful Diver users to give full and detailed answers during a short webinar. These sessions are only 15 to 30 minutes long including a limited Q&A opportunity for you.
When is the Knowledge Forum? Two Thursdays every month, at 2:00 PM Eastern via Zoom
DivePort Stamp Variants

 –

DURATION: 12:21

ProDiver Exception Coloring

–

DURATION: 9:59

Mandatory Dimension Values in Reports and Charts

–

DURATION: 12:25
Advanced Flow Control in Production

–

DURATION: 14:54
Indicators

 –

DURATION: 10:00

Lookups

–

DURATION: 10:00

Revenue Cycle Advisor Demonstration

–

DURATION: 10:00
Integrator CHOP Object

–

DURATION: 14:54

Workbench Tricks & Tips: Property Files

–

DURATION: 12:46

Diver Gateway Demonstration

–

DURATION: 8:24
Link Rules in a Measure Factory

 –

DURATION: 11:12

Spline Charts

–

DURATION: 10:33

Summing Values Using Spectre Functions

–

DURATION: 14:48
Workbench Tricks & Tips

–

DURATION: 16:13

DivePort Maps

–

DURATION: 15:21
Heatmatrix & Mosaic Charts

 –

DURATION: 06:53

License Renewals

–

DURATION: 05:47

Program Advisor Demonstration

–

DURATION: 08:32
Plotting Comparison Curves Using a Filtered Calc Dive

–

DURATION: 13:27

Workbench Tricks and Tips 3

–

DURATION: 14:52

Style Columns in DivePort

–

DURATION: 13:27
Distributor Advisor Demo

 –

DURATION: 13:30

Spectre "Squash" Function

–

DURATION: 10:21

Candlestick, HLOC, & Box-Plot Charts

–

DURATION: 11:26
Can WorkBench help us to optimize the development workflow?

–

DURATION: 13:53

Workbench Tricks and Tips 2

–

DURATION: 13:18

ED Advisor Demonstration

–

DURATION: 10:30
How to remove blank rows from a report using the find function

–

DURATION: 08:20

Chart Options for Visualizing Proportionality

–

DURATION: 12:04

Running Dial in "server mode"

–

DURATION: 09:16
Report Templates

–

DURATION: 06:55

Workbench Tricks and Tips 1

–

DURATION: 10:35

Supplier Advisor

–

DURATION: 9:22
Workbench: Row based access rules for cBase security

–

DURATION: 10:41

Chart Portlet Series: Maps – data prep, integration with OSM, shading & popups

–

DURATION: 6:35

ProDiver: Ad hoc grouping using Named Groups

–

DURATION: 5:22
Energy Advisor Demonstration

–

DURATION: 06:00

Creating Customized Measure Factory Stamps

–

DURATION: 11:00
Ask the Developers

–

DURATION: 26:32
What is SiteStats?

–

DURATION: 13:01

How do I add metrics to a DiveTab page?

–

DURATION: 08:01

Data visualizations using Chart Portlets: Column, Line or Area?

–

DURATION: 09:21
How to create Conditional Click Actions

–

DURATION: 12:50

Data visualization series using Chart Portlets: Scatter Plots

–

DURATION: 09:21

What is new and interesting on the DI website

–

DURATION: 05:05
Application Dashboards: Patterns for Exposing Data

–

DURATION: 07:35

New / Lost Accounts

–

DURATION: 08:14

Data visualization series using Chart Portlets: Stacked Column vs. MultiTab Stacked Column Charts

–

DURATION: 07:20
Using DivePort Form Portlets

–

DURATION: 05:07

New features: auxiliary measures in Stamps

–

DURATION: 07:51

Data visualization series using Chart Portlets: Trellis Charts

–

DURATION: 11:17
Lost Customer Report

–

DURATION: 06:38

Data visualization series using Chart Portlets: Histograms vs Column Charts

–

DURATION: 05:35

Getting cBase data into Excel via DI-ODBC

–

DURATION: 06:44
Integrating external data into a DivePort application

–

DURATION: 06:33

Data visualization series using Chart Portlets: Pie and Donut Charts

–

DURATION: 08:03

Using stamps to view your data

–

DURATION: 05:19
Can I read XML Files into the Diver Platform?

–

DURATION: 04:50

What are the 7.1(13) Improvements to DivePort?

–

DURATION: 13:36

Where can I find Dimensional Insight on social media?

–

DURATION: 04:20
How can I filter a cBase input using Integrator?

–

DURATION: 04:25

Why does my percent-of-total not add up to 100?

–

DURATION: 02:17

After diving in a cBase, can I view additional information about my selection from a second cBase?

–

DURATION: 03:29

What types of videos are available on the Dimensional Insight website?

–

DURATION: 04:01
Is it possible to change the location of the ProductionServices temporary files?

–

DURATION: 02:38

How can I clean up stale cache files?

–

DURATION: 02:42

How can you make real-time dashboards using the Diver Platform?

–

DURATION: 06:39
What are Tunnels and how can I use them?

–

DURATION: 08:23

Can you show me how to use Assisted Analytics – GS?

–

DURATION: 04:04

Can you show me how to use Assisted Analytics – HC?

–

DURATION: 06:02

Can I view 2 files at the same time in Workbench?

–

DURATION: 03:15
Can I configure NetDiver to use .XLSX instead of .XLS?

–

DURATION: 03:16

Can a QuickView control which summary columns are displayed?

–

DURATION: 04:26

How is Dimensional Insight supporting hospitals during the COVID-19 pandemic?

–

DURATION: 07:30
When will the next iteration of the Measure Factory GUI be implemented?

–

DURATION: 04:16

What ever happened to Cell Diver, the Excel Diver plugin?

–

DURATION: 04:57

When is R going to start to be usable?

–

DURATION: 07:32