Reading Time:
4
minutes
Due to the global uncertainty over the last several years, many organizations turned to data to shore up their supply chains. They mapped their supply chains and analyzed the information they gathered to determine potential weak spots to make sure their business could stay afloat during times of disruption. Companies have come to realize that, whether it's a problem on a global scale or one that solely affects one part of their individual supply chain, there are things they can do ahead of time to be prepared.
Data plays a major role in that preparation, and governments are aware of that too. That's why the Biden administration is using shipment data in a more organized fashion to better manage the country's supply chain, using lessons learned from the pandemic. Here's a look at what they're doing and how the data can help all organizations that rely on the supply chain.
What is FLOW?
The National Freight Logistics Optimization Works (FLOW) System is, as it says in the U.S. Bureau of Transportation's 2024 budget request, "a data-sharing platform to help address supply chain vulnerabilities, ease supply chain congestion, strengthen the resilience of critical supply chains, and ultimately cut costs for American consumers." The project began in response to the supply chain issues that came up during the pandemic, such as product shortages and shipping backups.
FLOW was announced in March of 2022 as an initiative that came out of President Biden's Supply Chain Disruptions Task Force. One of the biggest issues that came to light as a result of the pandemic was the fact that there wasn't enough transparency into the supply chain. FLOW brings together stakeholders in the supply chain industry to share data that help provide an almost real-time look into what is happening with shipments.
The growth of FLOW
The Department of Transportation is putting $5.3 million of its 2024 budget towards FLOW as the program continues to grow. FLOW is made up of more than 50 companies representing different parts of the supply chain, from ports in Georgia and the west coast to retail giants such as Costco and Walmart. The program is expected to continue to expand to include even more ports.
It has also grown in terms of its goals, as the data gathered is such that it can be used in a more predictive fashion. At a Department of Transportation forum in early May, White House deputy National Economic Council director Celeste Drake said the data, "…Evolved our goal from answering the very simple question of, 'Where's my stuff?' to 'How do we create a forward-looking integrated picture of the supply chain condition in the U.S.?'"
What the data means
The organizations involved in FLOW share shipment data on a daily or a weekly basis. The information varies depending on the type of company, but includes incoming demand based on bookings or purchase orders, or availability of elements like terminal slots, tractors, or warehouse space. While there are certainly benefits from being one of the organizations participating in the program on a data-sharing level, the program is intended to help everyone from small businesses to people at the consumer level.
The simple fact is that FLOW is intended to create more transparency throughout the supply chain. The more data that companies share, the clearer the picture is to all stakeholders that rely on the supply chain about the fate of their products. For small businesses, that means not having to worry whether a shipment will reach its destination on time, or having to place orders months earlier than in the past because of slowdowns. Having a clearer picture of the data also means costs are lower because container availability is more transparent, and companies don't have to overpay for space to ship their goods. For consumers, that means the final product isn't as expensive, and it means that there is less likely to be a shortage because companies are caught unaware.
This is nothing new, of course. The most successful organizations involved in the supply chain have worked to understand the data involved and, with the right analytics solution, have taken that information to optimize their business. What is new is the fact that the government is helping all organizations realize just how essential supply chain data is, and it is facilitating the sharing of that information to benefit all organizations.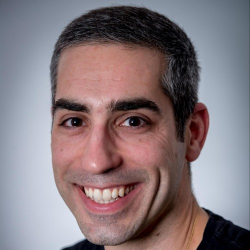 Latest posts by John Sucich
(see all)