Reading Time:
5
minutes
"Swift City" was just the beginning. When Taylor Swift's The Eras Tour kicked off in Glendale, Arizona in March, the city's mayor issued a proclamation declaring a temporary name change for Glendale. 150,000 fans attended the first shows of the tour in Swift City, more than double the influx of fans to the city a month earlier for the Super Bowl.
Glendale, as it is currently known, experienced an economic bump when the singer and her fans came to town. Las Vegas, Nevada and Arlington, Texas, and then more than a dozen other cities will experience the same Swift bump as the tour crosses the nation. Here's what the data can tell us about Taylor Swift.
A Swift recap
Taylor Swift is at the level of fame where even the smallest news about her is big news. So big news scales proportionally. A new album – 'Midnights,' her most recent, came out in October – qualifies as big news. The ensuing tour – The Eras Tour, a journey through the musical eras of Swift's career – qualifies as bigger news. A ticket-buying snafu – millions of fans couldn't complete transactions on Ticketmaster as the site was overwhelmed with more traffic than it could handle – results in a Senate hearing.
For fans who have waited since 2018 for Taylor Swift to tour again (and those lucky enough to snag tickets), the calculations are simple: Is Taylor Swift coming to my city? or Where is the nearest city I can see her perform? The calculations are more complex for businesses in those cities. They need to figure out how best to capitalize on an influx of Swifties, as the singer's fans are known. And for that, they turn to the data.
Data can help boost businesses beyond their wildest dreams
While maybe not all cities will experience the same kind of boon as Glendale's tour-opening weekend, Swift City can give an indication of what to expect. Crumbl Cookies in Glendale, for example, sold about 1,500 cookies for a Carrie Underwood concert shortly before the Taylor Swift shows. For the Eras Tour weekend, the chain was preparing for sales of between 3,000 and 5,000 cookies.
Hotel room prices are usually a good indication of how much demand there is on a certain weekend. Rooms at the Renaissance Phoenix Glendale Hotel & Spa usually cost about $300 to $400 a night. During the Super Bowl, which was in Glendale in February, that number jumped to $1,600 a night. It was $1,500 for the weekend of the concert. In Arlington, Texas, an Aloft Hotel room that would normally cost $250 nearly doubles in price the weekend Taylor Swift performs, to $475. The Swift effect on a room at Tampa's Residence Inn that usually goes for about $300 makes it $700 the weekend of the concert.
Bars and restaurants catered to the concerts with custom food and drink specials. Businesses relied on data that helped predict how to prepare for a big event like the tour. Some models estimated that the concerts in Glendale would bring in more money than the Super Bowl, which had an estimated economic impact of around $600 million.
Benefiting from a performer's reputation
The data from a tour like Taylor Swift's can be multi-pronged. There is the ripple effect in the area around the venue where an artist is performing, and then there is the data about how much the artist is earning from ticket sales.
But it can also be an indication of trends. Many experts point out that people seem more willing to treat themselves to an event like a Taylor Swift concert post-pandemic, after these types of events were canceled in 2020 and 2021. (Among those cancellations was a 2020 Taylor Swift tour, only increasing fervor around this one.)
An Oxford Economics report from 2021 says that in 2019, if an out-of-town attendee spent $100 on a concert ticket, the local economy would benefit from an additional $334.92 in spending, and the total nationwide economic impact of the concert and live entertainment industry was $132.6 billion, supporting 913,000 local jobs.
Fears of a recession could impact those types of numbers in 2023, but some artists have proven to be recession-proof. People spend a lot of money on – and turn out in droves for – artists like Taylor Swift, Bruce Springsteen, and Beyoncé. Demand for tickets to those shows has remained strong despite the pandemic and an economic downturn. Despite fans' complaints about high prices, tickets for Bruce Springsteen and the E Street Band have sold so quickly that new dates are still being added to the North American portion of the tour. And demand for Beyoncé tickets is such that Ticketmaster changed its approach to prevent a similar issue to the Taylor Swift fiasco.
Local businesses rely on these types of big events, and can capitalize on them even more by taking a data-driven approach. It's because of that data that they won't be short on supplies or staff to accommodate all of the fans coming to their area. And until August 9, when The Eras Tour is scheduled to end in Los Angeles, there are plenty of opportunities for organizations across the United States to take advantage of that data.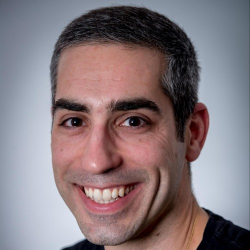 Latest posts by John Sucich
(see all)