Reading Time:
5
minutes
When it comes to sustainability in the supply chain, the one consistent thread is that companies are facing increasing pressure to be as environmentally friendly as possible. Perhaps another consistent thread is the fact that for those organizations, meeting those sustainability demands can be a difficult task.
For the companies that are serious about reaching their sustainability goals, though, difficult is not impossible. Here are some ways organizations can approach sustainability in the supply chain, and how they can use data to help achieve their goals.
Overall sustainability in supply chain
From production to shipping to operations, every organization's supply chain has a number of areas that contribute to its carbon footprint. Or, seen another way, areas where the organization can work to reduce its carbon footprint. In some ways, the research is discouraging: a recent study from the consultancy Efficio found that only 38% of procurement professionals surveyed saw ensuring environmental sustainability as within their scope of responsibilities. In the same study, just 33% of business leaders said they were "very confident" in their ability to hit their goals on eradicating greenhouse gas emissions.
There is some encouraging news, though, if you look for it. There is always work being done to find ways to lessen the impact of these key parts of many businesses. When it comes to commercial shipping, which represents about 3% of the world's greenhouse gas emissions, there is hope in e-methanol, which can present a lower-carbon alternative to diesel-based marine fuels. The drawback, as with many technologies designed to help the environment, is cost, but for companies interested in making positive changes, there is research being done to prove the impact the changes can make.
Supply chain research results in data
MIT's Center for Transportation and Logistics conducts research on problems affecting the supply chain. The director of MIT's Sustainable Supply Chain Lab, Josué C. Velázquez Martínez, studies how customer-facing supply chains can be made more environmentally and socially sustainable. "Consumers are the ones who move the supply chain," says Velázquez Martínez. "We are looking at how companies can provide transparency to involve customers in their sustainability strategy."
One study involved fashion rental companies, and how they might not always be as sustainable as promised due to hidden logistics emissions. Although at first glance the rental services might have a lower carbon footprint than retail sales, there are emissions from delivering and picking up the clothes, and there are high return rates increasing the frequency of those deliveries. When dry cleaning and packaging are factored in, it can cause rental models to have a worse carbon footprint than a customer buying new clothes. A customer might not immediately think of every step in the process beyond "reusing" with a rental company.
The researchers also studied rapid delivery, which has cut into the more environmentally friendly aspects of e-commerce. Companies have moved from two-day to same-day delivery, where rather than sending one fully loaded truck to an area every few days, multiple trucks are going to the same area more often. The researchers conducted a project where they used analytics to provide a strategy for consolidation, determining the best day to deliver to each area to meet delivery time windows and minimize carbon emissions.
Presenting the data
The biggest emission cuts came, though, when customers were willing to wait for their products. In that sense, the researchers found the way the data is delivered is just as important as the data itself. Customers need to understand what's being presented to them, and MIT conducted another study in which they tried a couple of different ways of sharing their data while collecting more data on the way customers responded.
With one test group the researchers reported the carbon impact of delivery times in kilograms of carbon dioxide. For another the impact was expressed in terms of the energy required to recycle a certain amount of garbage, and for a third the information was given as the number of trees required to trap the carbon. Almost 90% of the group learning in terms of trees was willing to wait another day or two for deliveries, while less than 40% of the first group, which received the data in terms of kilograms of carbon dioxide, was willing to wait.
The next step for the researchers is developing similar data models for business-to-business e-commerce, where strict delivery windows from shipping companies often cause high emissions. There are multiple challenges when dealing with corporate supply chains. One is a hesitancy to make their supply chain too transparent, at risk of discovering some kind of violation that will result in negative publicity. Another is the separation of the people responsible for enforcing sustainability measures from the organization's day-to-day activities. The benefits revealed by the analytics are clear. The next hurdle is developing a system for organizations to effectively put those measures into practice.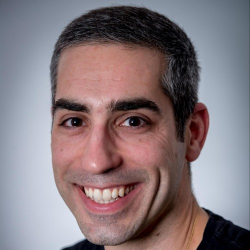 Latest posts by John Sucich
(see all)