Reading Time:
4
minutes
Every so often a new buzzword enters an industry and soon becomes a permanent part of the lexicon. Lately, it seems, the term "smart hospital" has been used to describe certain healthcare facilities.
The term might be new, but in many instances, the approach is not. In fact, the newest thing about smart hospitals might just be the fact that healthcare providers are more willing to adapt and incorporate new technology than ever before. That stems from the widespread usage, and success, of telemedicine during the pandemic. Here's what you need to know about smart hospitals, and what can be done with the data they collect.
What is a smart hospital?
The easiest way to define a smart hospital is that there is no comprehensive definition. Not all smart hospitals look the same. What they do all have in common is using technology to improve patient care while also making operations more efficient.
In some cases, that means fully transforming a hospital to get rid of outdated processes, starting with an EHR and involving other pieces of technology throughout the building. In other cases, it might just mean adding one or two new pieces that address an area that leadership has identified as something that needs to be improved.
There are some places, like at Hackensack University Medical Center in New Jersey, where the smart hospital designation means it will include robotic surgery. Often, though, smart hospitals include any combination of devices that can gather data.
Smart devices
The smart hospital trend may have started with telehealth opportunities, but the technology has extended far beyond just meeting with a doctor from a remote location. There are many different kinds of smart devices that can provide health information.
Some hospitals use smart beds to monitor patients, with sensors that indicate how much a patient has moved, whether that is to turn over or to leave the bed. The technology can be used to prevent everything from bedsores to falls, alerting staff if a patient has shifted enough to indicate they are getting out of bed. If a patient is still, the sensors can also record heart and respiratory rates.
Not all smart hospital features have to stay in a hospital. In England, the Oxfordshire County Council's Innovation Hub launched a pioneer project using smart medicine boxes. When discharged from the hospital, patients are given the box for their medicine, which alerts the patient when it is time for a dose. It can also text a family member if medicine is repeatedly missed.
How smart device data can be used
The information may be gathered in different ways, but the common thread for a smart hospital is using that data to improve patient care. With the smart medicine boxes, it could be as simple as producing a report that is available to caretakers and family members, identifying any concerns about the patient.
In other cases, the data factors heavily into the delivery of care. A recent study by the consumer-focused digital healthcare platform GoodRx found that more than 80% of counties in the United States lack proper access to health services. Those areas have come to be known as "healthcare deserts," where doctors or hospitals could be hundreds of miles away.
Smart technology has allowed for some creative solutions to healthcare in those areas. In one Oklahoma county, rural libraries loan internet hotspots for up to two weeks at a time, allowing users to access telehealth appointments in places without wired internet access.
In other areas, clinics have been set up so patients don't have to drive as far to a hospital. Children's Mercy in Kansas City, for example, has specialists examining children virtually at telemedicine clinics in Kansas and Missouri using digital stethoscopes. For longer-term patients, the stethoscopes can be brought home to have more frequent telehealth appointments from there.
It is often the ability of healthcare facilities to analyze the data they collect that earns them the designation as a "smart hospital." As with most data solutions, though, it's not the hospital that is "smart." It's the ability of the healthcare workers and the patients to figure out a solution that works for their situation, and then figuring out what the data is telling them, that ends up improving care.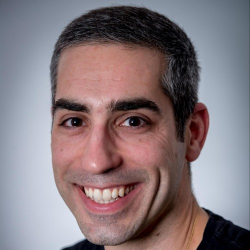 Latest posts by John Sucich
(see all)