Reading Time:
4
minutes
Unlike some years, where data trends might set the tone for an organization's analytical infrastructure, in 2021 the trends come alongside a global pandemic. While the pandemic is not the single factor dictating the trends, the trends can certainly impact how an organization makes it through the disruption of the past year.
Here are some of the data trends that could make the difference for an organization in the current landscape.
1. High priority on analytics and artificial intelligence
Companies are placing a stronger emphasis on analytics and artificial intelligence (AI) to make optimal business decisions. This trend will likely continue as technological capabilities increase, but regulations on data or limits to the accessibility of data can interfere with AI advances. Look for increased opportunities to use synthetic data, which is generated using AI techniques and simulates real data, but is not derived from it.

2. Data quality/reliability is paramount
As always, the challenge for organizations is not the collection of data, but in finding ways to use that data meaningfully, as well as making sure the data is used accurately. Data governance is important not just for the organization where the data originates, but for other organizations that might share that data. In the December 2020 report, "Predicts 2021: Data and Analytics Strategies to Govern, Scale and Transform Digital Business," Gartner analysts predict that, "by 2024, most organizations will attempt trust-based data sharing programs, but only 15% will succeed and outperform their peers on most business metrics."

3. Making a data-driven culture part of the fabric of an organization
It has always felt true that the more an organization buys into a data-driven culture, the more successful that organization can be in its implementation of analytics. The 2020 Wisdom of Crowds Business Intelligence Market Study by Dresner Advisory Services provides some numbers to back up that argument.
The report found that 88% of respondents indicated business intelligence (BI) initiatives were either successful or somewhat successful and explains, "Respondents cited human factors such as support from senior management, culture, communication, and understanding business objectives—not specific technologies—as the main contributors enabling BI success." (2020 Business Intelligence Market Study, Copyright 2020—Dresner Advisory Services) The report also found that organizations with a Chief Data Officer (CDO) and a BI competency center reported success with their BI initiatives more frequently than organizations without them.
4. Balancing self-service with data governance
One goal for an organization with a data-driven culture is to achieve a level of self-service, where individuals can use the business intelligence tools available to them to find information independently. Too much self-service, though, can create issues. People working too independently focusing just on what they need can result in problems with governance, where no one is sure which data is the true data, or situations where the organization's overall goals can be overlooked in the pursuit of those of the individual. Organizations need to make sure that along with self-service they are providing guidance as to what individuals should be working towards.
5. Acceleration of migration to the cloud
The cloud allows information from various sources to be stored in the same place. This allows for data sharing to happen more quickly and easily than ever, and more and more organizations are relying on the cloud to store their data. The pandemic, which forced businesses to have their workers in different places as they worked from home, has spurred an increase in usage of the cloud. In the January 2021 report, "Predicts 2021: Analytics, BI and Data Science Solutions – Pervasive, Democratized and Composable," Gartner analysts predict, "By 2023, cloud architects will become key stakeholders when purchasing analytics and BI tools, as scalability and cohesive cloud ecosystems move into the top 3 key buying considerations."
For more information, be sure to check out Dimensional Insight's white paper, 5 Data Trends that Will Make an Impact in 2021.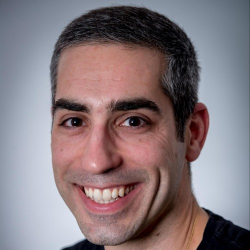 Latest posts by John Sucich
(see all)