Reading Time:
4
minutes
Technology can only do so much. It can provide incredible insights that organizations might not have imagined possible…but only if the people putting it together do it the right way. Take, for example, the recent story about a start-up that used artificial intelligence to help improve disaster response. The company used census information to predict where people would need the most help in case of, for example, an earthquake to help emergency responders quickly get to the people who needed help.
Among other problems, the start-up was mostly using residential census data, so stores where a large number of people might be trapped in a disaster would be ignored if rescuers relied solely on the information the start-up was providing. The lesson? The data is only as good as the people entering the information.
For many higher education organizations, so much emphasis is placed on analyzing data that it almost seems too obvious to point out: that data needs to be reliable. But how often are organizations stopping to look at data quality?
Putting together the right team
The more popular data analytics becomes, the more it becomes a cliché: data is a team sport. The IT department can manage the technical part of an analytics solution, but they need subject matter experts to weigh in when it comes time to make sure the data quality is accurate. Whether it's data that serves to measure one school against another or putting together a metric that shows what a successful student looks like in the school's specific environment, no one person or department is going to give an accurate representation.
The best results are obtained through the formation of a team of experts who can communicate about their needs. There should be representation from all of the areas of the university that the data will be used to improve, from finance to academic to administrative. Many schools maintain data governance teams that continue monitoring data issues beyond implementation.
Using the right tools
Colleges and universities are rich in data, and that data often comes from multiple sources. From student-specific information to housing information to research work, among many others, the challenge is to bring that information together.
Beyond making sure the data provides one single source of the truth, organizations need to make sure they have the right solution that can work with different sources. It is not mandatory that the solution provides data governance as it brings together the disparate sources, but there are solutions out there that can do so.

Follow the path
Just like there are cautionary tales about how bad data can sidetrack what sounds like a promising venture, there are many examples of schools that have done exemplary work with data quality and governance. Many times, those schools are eager to share their experiences.
Just as within a university the work should not be done alone, different schools are in the same boat when it comes to data governance. As conversations shift to technology such as blockchain, data is becoming less something that individual schools own and more something it is beneficial to the student to share in cases such as furthering education, transfers, or as is becoming common, building towards a college degree by acquiring different credits and certifications from different places.
Data management solutions are intended to help organizations become more efficient. The cities that already started using the disaster prediction start-up with faulty data had to start all over and revamp their disaster response plans. That's as inefficient as it gets. Proper data governance from the start can help colleges and universities avoid repeating their mistake.
Related articles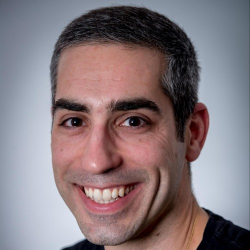 Latest posts by John Sucich
(see all)