Reading Time:
3
minutes
With plenty of jobs on the horizon — and higher salaries to go along with those jobs – it's no surprise that data science is among the most popular majors in higher education. Colleges and universities are scrambling to meet the demand — and in some cases taking steps to alter their campuses as they look to the future.
What does the rise in data science careers mean for higher education? Here's a look at what's happening.
Demand
Data is everywhere. It's not just students studying to become data scientists per se – though that has grown to become the most desirable profession of the past few years. While more and more students are applying for a degree in data science, there is a recognition among students that any job they take after college will use data analysis in some form.
To meet the demand, some colleges are building facilities devoted to data science. Here are some examples:
What it means
While some colleges and universities are taking proactive steps to meet demand, others are reacting. At some schools, so many students are requesting computer science courses that the schools have had to restrict who takes them. In some cases this has meant limiting enrollment for certain computer science majors, and in others, computer science majors can only take a certain amount of classes so that non-majors can also register. There have also been so many students interested in the courses that lotteries have been used to determine who gets to take them.
Finding qualified teachers is another stumbling block. With colleges and universities competing against each other for professors, along with the high-paying tech companies, there just aren't the opportunities to offer more classes in the field.
Not just about the data
While many of the proposed new schools will certainly address the technology of data, the fact that they are singularly devoted to the subject gives them an opportunity to do more. At the University of Rhode Island, for instance, the AI lab is set up in a way that students, faculty, and community members can learn about and discuss the ethics involved in artificial intelligence. This is something being discussed wherever these classes are taught: how can the idea of ethics be worked into all classes – not just separate ethics classes – to create workers in the field who are thoughtful about the role of artificial intelligence in the greater world?
Related articles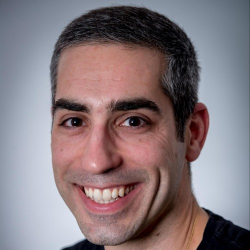 Latest posts by John Sucich
(see all)