Reading Time:
4
minutes
If it seems like you're constantly hearing about the expansion of institutes of higher education, it's probably because you are. Expanding a campus isn't just great for the college or university's bottom line, but it can also help to revitalize the area where it is located.
This is true in small college towns or big cities alike – when a college or university expands it is often best to do so with an aim of helping out the surrounding neighborhood, in some cases creating more jobs, and often with an eye on integrating students more into the lives of the surrounding community through, for example, tutoring. None of the reasons for expanding are all that new… but some of the tools used and the approach with which colleges evaluate their real estate acquisitions are. Let's take a look.
Overview
For any school, whether it's a large university or a tiny college, real estate is a major expenditure. Expansion can take many forms: new residence halls, new athletic facilities, new student centers, new buildings focusing on emerging careers that the institution couldn't have envisioned when it first opened. As with any kind of major purchase, there are levels of approval that must be met in order to complete a transaction. And to get the necessary buy-in from all involved, a university wants to be able to make its case with data.
Data can help make it an easier decision about what real estate to purchase so that the school can focus on the other aspects of the transaction, like how would this purchase support our goal as a college or university? For years colleges have used spreadsheets to gather information on potential properties the school could acquire. Many are now making the move to modeling tools that can help them predict what those properties will look like in the future.
The solutions
There is no one individual technological solution to how schools meet their real estate needs – it is through a combination of tools. Many schools take advantage of often publicly available geographic information system (GIS) information to get a sense of data like the size of a piece of land or its zoning type.
Schools use technology to track leases and to manage the space they already own. They can track metrics such as how much it costs to operate a particular building or its energy consumption. Many schools have what essentially become visual databases within their facilities departments that include floor plans and space usage information that leadership can take into account when considering future property development.
Potential pitfalls
Real estate itself is expensive, and many colleges and universities find that some of the tools that can help make real estate decisions easier are priced for real estate companies, not institutes of higher learning. Many schools are trying to find a reasonably-priced single solution that will help them develop a single source of truth in their data. For example, the University of California San Francisco recently found a third-party integrated workplace-management system in which it could combine its space management and lease administration solutions. Before that, the information was siloed, and it was a lot of work to make sure the space one system addressed was the exact same as the space in the other.
The easier it becomes for an organization to manage its spaces, the more time it can focus on the important results of that management: for example, how it can best offer opportunities for our students to succeed…and in turn, possibly make the surrounding community better as well.
Related articles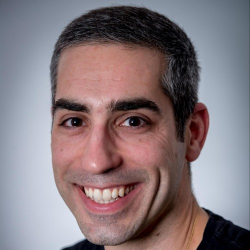 Latest posts by John Sucich
(see all)